October 3rd,2009
On September 5th 2010, we participated in the event with 10 members including senior managing director. This year was extremely hot compare to other year. Thank you for the participation and cooperation for all who participated the event. We hope increase the number of participant and improve the recognition of the event.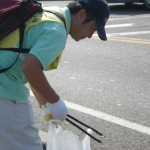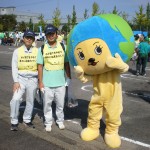 September 6th, 2009
On September 6th2009, we participated in the event with 7 employees. This is our third time participation for the event. The number of participant from our company was less than last year, but there was a employee who participated first time. Thank you very much for all participant.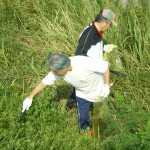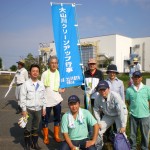 April 18th,2009
On April 18th,2009, we participated "Komaki Mountain Clean Up Day" and we cleaned around Komaki mountain. This is our first participation for this event. Compare to other cleanup activities, it seems more citizens are participating in this event. Especially the figure of junior high school student capturing garbage under their teacher's guide was very impressed.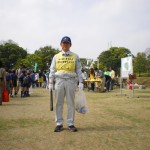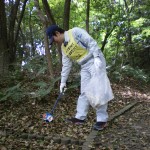 April 18th,2009
We participated "Citizen's Activity Day for Prevention of Garbage Distention" on October 4th,2008. Event started with the greeting of Komaki mayor and this time we mainly cleaned around Komaki Shimin Kaikan. We only found garbage on the mail street and it was hardly see in the area of Residential Street.